If you wish to cancel billing , Manage billing & Payment methods then Go to https://billing.stripe.com/p/login/4gw3dRen23TZ4Le7ss
Enter Same email which you used during subscription then Click Send , You will receive email to Manage Stripe billing Account. Look like
Once you Click on Login Button Link to Manage Stripe billing then you will reach to Page Look a Like :
You can see Cancel Plan , Add payment Method and Invoices history. Clients can Manage their billing self or cancel subscription anytime immediatly.
If you Wish to Stop Billing then Click on cancel plan then you will reach to that page then Click on Cancel Plan again , Subscription will be cancelled immediatly.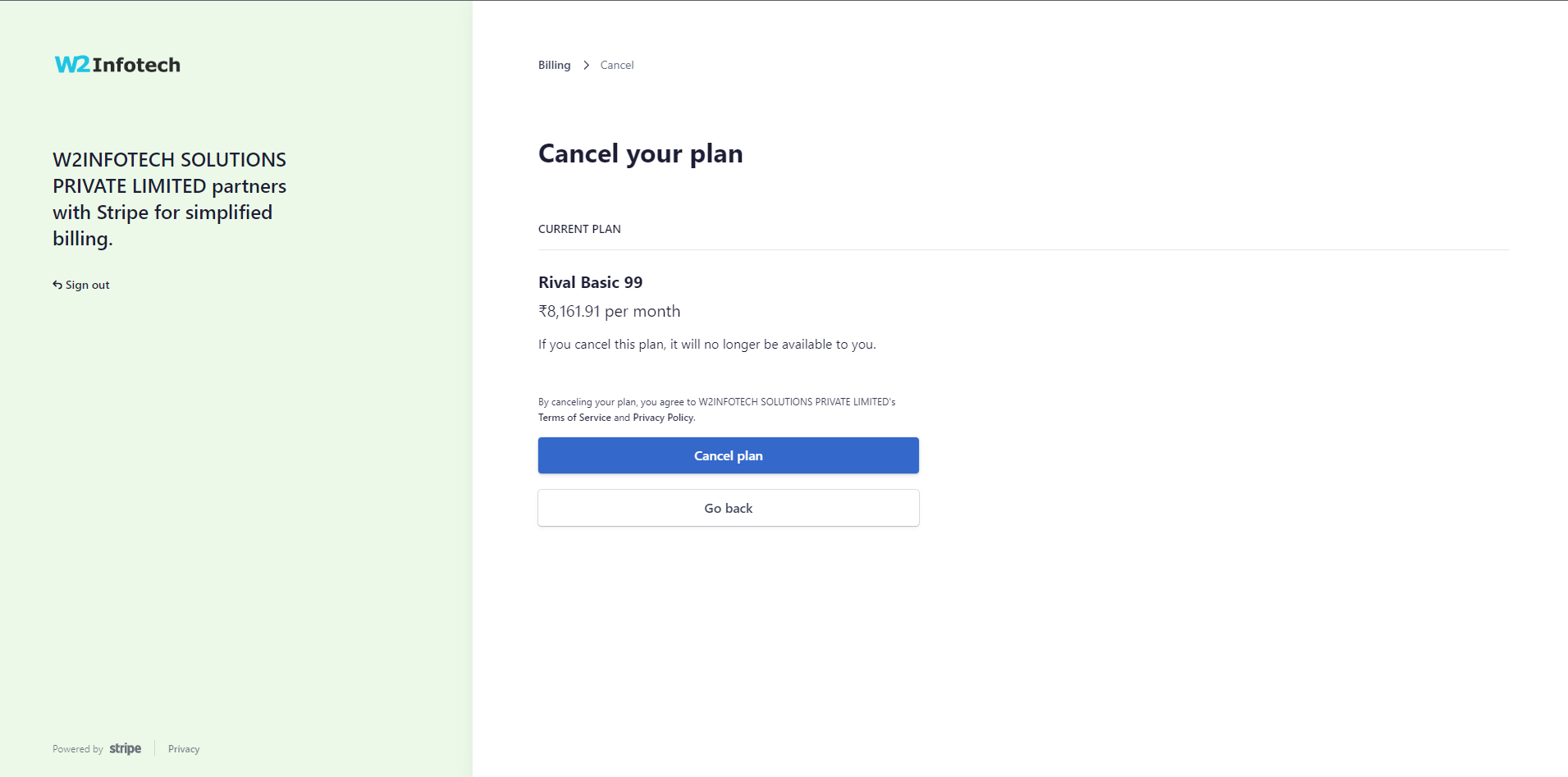 If you want to add Payment method or Change Payment method then Go to
If you want to delete your card Details then Go to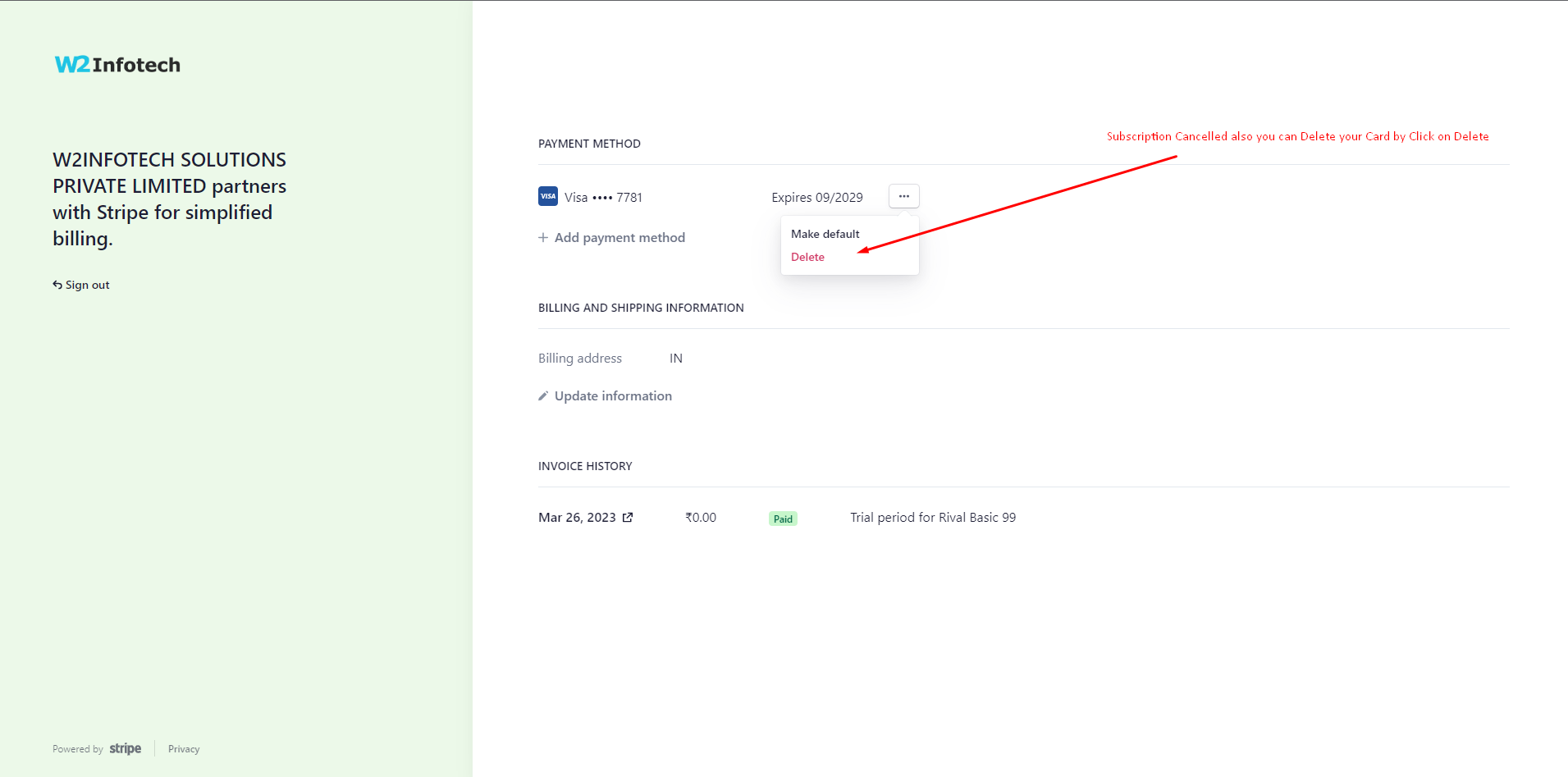 Your card & payment method will be deleted. We don't Store any data that is customer portal and Customer Manage their information Self. They can make any changes to their billing account they want.
Clients can stop project and Cancel billing anytime Self and that is super easy process.